Join
HIKE-BIKE-RUN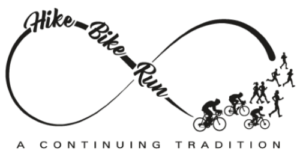 Valley Haven School
6345 Fairfax By-Pass, Valley, AL 36854
334-756-2868 or 334-756-7801
valleyhaven@valleyhavenschool.org www.valleyhavenschool.org
Lots of ways to participate:
THURSDAYS on April 4th, 11th, 18th & 25th & May 2nd – Casual Days at area Banks and Businesses
SATURDAY, April 13th
LaFayette Day in LaFayette, AL 9:00 – 4:00 ET
Car Show — 10:00 – 2:00 ET
Motorcycle Ride — 10:30 ET leaving from Greene's Super Drug on AL/GA line to LaFayette
FRIDAY, April 26th
Auction for HBR – Valley Community Center 5:30 p.m. – 9:00 p.m. ET
FRIDAY, May 3rd
Peach Walk
SATURDAY, May 4th
H/B/R at Valley Haven School (ALL TIMES ARE EASTERN TIME)
7:00 Registration starts
8:00 Opening Ceremony at the stage (Kids play area available from 8:00 to 11:00)
8:25 5K Run (You can Run the 5K and then Bike, if you choose)
8:30 5 Mile Walk
8:45 1 Mile Run
8:45 1 Mile Walk
9:00 10 or 20 Mile Bike – (Children under 12 should be accompanied by an adult)
9:15 10.5K Run
11:00 HBR Awards at the stage
TUESDAY, May 7th
Bowling Tournament – 6:30 p.m. ET at Valley Bowl
Bingo – 7:30 p.m. ET at Valley Bowl
GREAT FAMILY FUN ALL MORNING ON MAY 4th
AT VALLEY HAVEN!
A children's fun area with games will be provided.
Visit us on Facebook at Valley Haven School Hike Bike Run